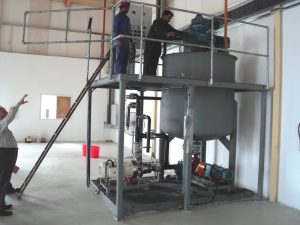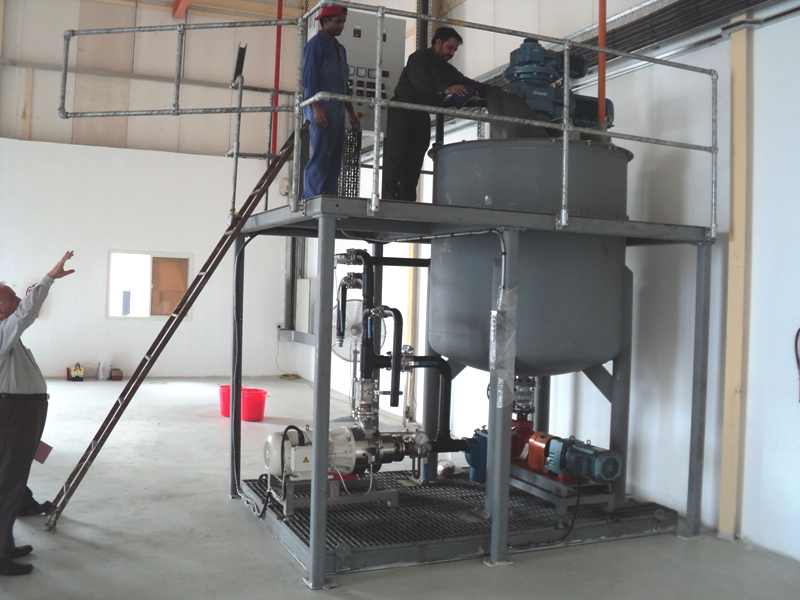 The customer was a well-established lube oil manufacturer.  They wanted to diversify into grease manufacture to meet the needs of heavy industry in the local area.
This is the first phase of a full scale grease plant outside of Doha. The unit comprises a 2 Tonne skid mounted double motion kettle with pump, mill, access platform and control panel.
The control panel features variable speed drives for the gate, inner agitator and pump, amongst the control equipment.
This unit embodied the chief advantage of the skid mounted system as it allowed rapid erection on-site with the minimum of specialist equipment.