Production Modules
Are you looking for a small to medium capacity production unit that is easy to install?
If so, this may be the solution you are looking for.
Taking the skid mounted principle one step further, we have used the Production Module approach to simplify the shipment, on-site installation and commissioning as far as practicably possible.
A Production Module consists of a process vessel mounted on a skid, along with all the ancillaries, pipework and control system to make it work.
Our most recent module was built primarily as a pilot grease kettle, but it is an excellent unit to make small scale batches of high value specialist grease.
Closely emulating a full-scale vessel, this pilot plant does not have the consistency loss problem of lesser pilot plants
Gives the performance of a full-scale vessel in miniature and is easy to clean
Batch Temperature to 220°C
Pressure Range: Vacuum to 10 Bar
Contra-Rotating Agitation with Bronze Scrapers
Fully Controlled Heating and Cooling Rates
Dilution Oil Tank
Vacuum Pump for De-Aeration
Includes Product Pump and Toothed Colloid Mill
Can be built with capacities from 25 – 100Kg
304 Grade Stainless Steel Contact Surfaces
Fitted with forklift sockets for easy handling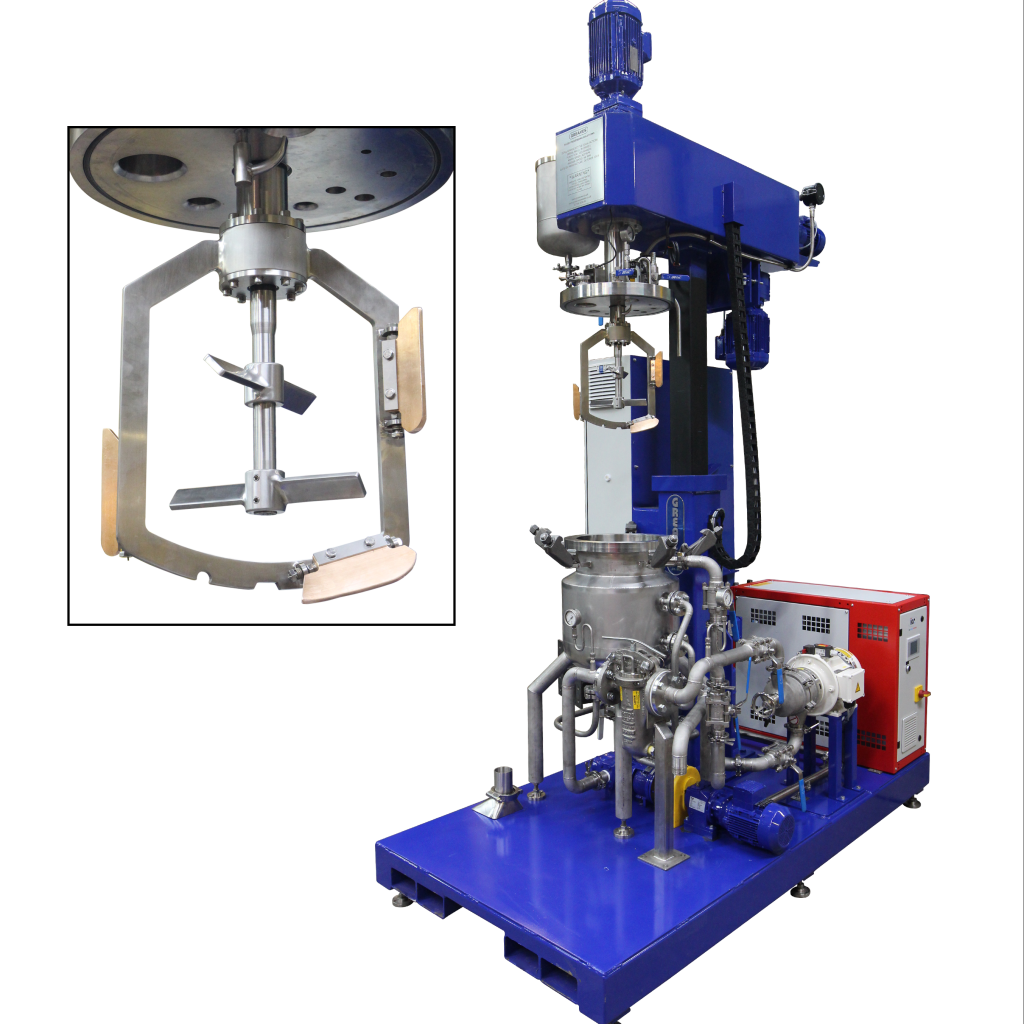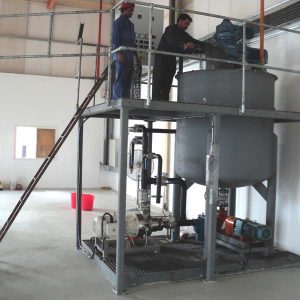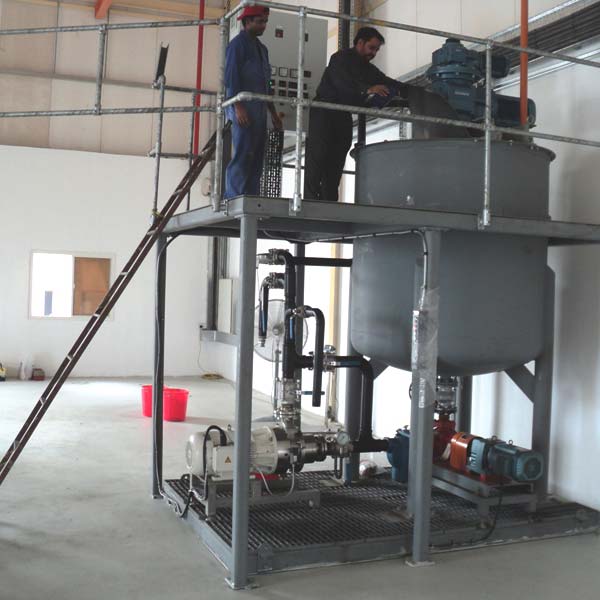 The next example is the Bentone Grease production module.  This incorporates a 2 Tonne skid mounted unheated contra-rotating mixer, product pump, filter and in-line mill.
This module fitted into a 20 Foot Shipping container with the mixer laid horizontally and the access platform disassembled.
The final example is a 250Kg Lithium Grease production module.  This incorporates a 250Kg double motion jacketed atmospheric kettle, product pump and electrically powered thermoregulator.
The electrically powered thermoregulator, originally designed for the injection moulding industry, is a particularly effective option for heating and cooling small process vessels. It circulates thermal oil, which it can either heat with a built in electrical heating element, or cool, by passing the thermal oil through an inbuilt heat exchanger to transfer the heat to water.
A single panel with inverter drives and a temperature controller controls the entire module.
The unit was delivered to site on a flat bed lorry with the gear motors removed.