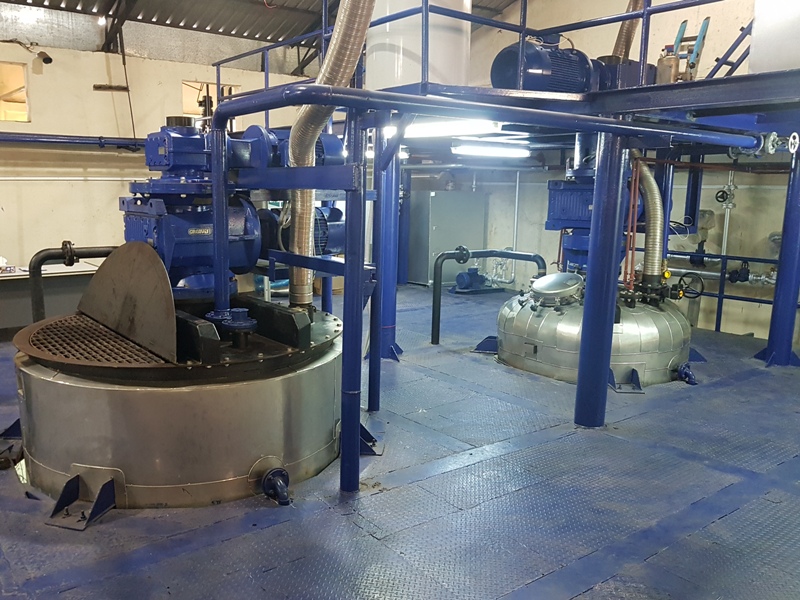 A well established grease manufacturer decided that they needed to modernise their grease manufacturing plant in order to improve their competitive edge in the market they serve.  We provided a plant  section based on a 3 Tonne pressure Autoclave and a 5 Tonne Finishing Kettles that both modernised their plant and increased their production capacity.
The Autoclave does the saponification part of the process and the Finishing Kettle does the oil dilution, cooling and additive additions.  They can also run independently as stand-alone kettles.  Post-processing is based on a mobile mill, grease filter and de-aerator on the ground floor.
We used the same high powered variable speed agitation that was used for the Qatar project, which gives complete reaction in the shortest possible time, allowing the benefits normally attributed to under-driven contactors without their disadvantages.
We designed special support leg and framework structures for the vessels and their product pumps to enable them to be put into a building that presented a major access challenge.
We supplied the thermal oil control system, including valves and cooling equipment and the client provided the mezzanine floor thermal oil pipework and connection to their thermal oil heater.