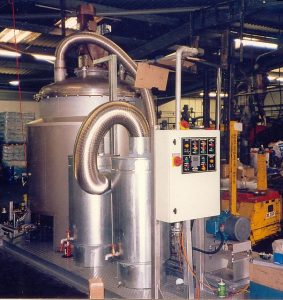 The customer was a grease manufacturer in Trinidad and Tobago, who ordered our original grease plant in 1985.  However, the plant was reaching full capacity and because of this, they needed to expand.
We therefore provided a module, based round a two Tonne directly heated grease kettle that was nearly identical to the one in the original plant.
We skid mounted:
The kettle
Progressing Cavity grease transfer pump
Heater
Fume Extractor
Control Panel
We thus provided an easy-to-install system for them.