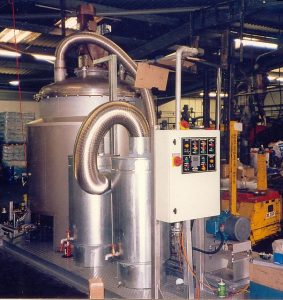 The customer was already manufacturing grease with the first plant that we had provided in 1985.  However, they were already reaching full capacity.
We therefore provided a module that featured a grease kettle that was nearly identical to the one in the original plant.
We mounted everything onto a single skid, including the control panel and fume extraction system.  This enabled them to install and commission it easily.