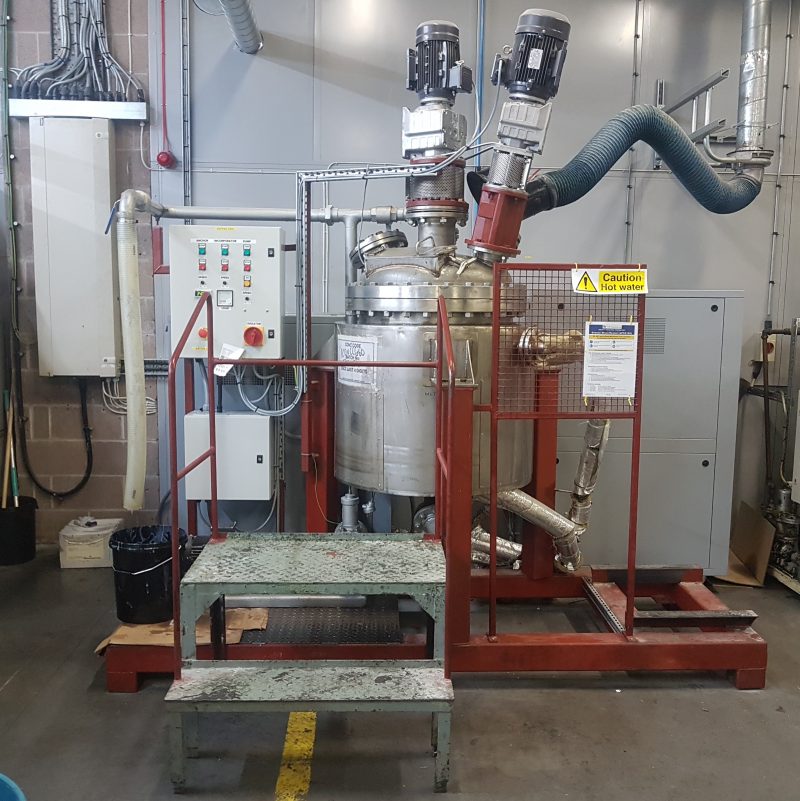 A specialist lubricants manufacturer needed to find a safer and more reliable way to manufacture synthetic soap based grease.
To meet a limited budget, we converted a 250 Litre stainless steel insulated jacketed vessel and retrofitted it with an anchor and medium speed offset incorporator.
Electrical thermoregulators supplied by the customer, provided the heating and cooling.  The control system included a temperature regulator and three inverters.  The latter provided variable speed drives for the two agitators and product pump.
Skid-mounting made the unit easy to install on-site, which was important because of the difficult internal layout of the building.