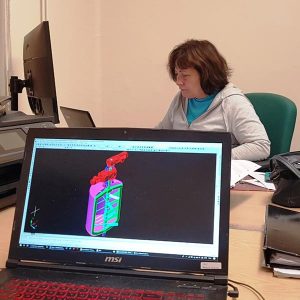 They say "You Live and Learn" and for us what we have learnt in recent years of managing grease manufacturing plant projects, is that the client's major issue is often a lack of knowledge, rather than the lack of equipment. This was backed up by a recent customer who said the main reason they chose us was because we could help them on the process as well as the equipment. They said our knowledge was the most valuable part of our service.
Historically, our proposals prioritised the equipment over and above our knowledge, which effectively undervalued what we had to offer. Decades ago, this was considered normal. A company in our position was expected to make its margin on the equipment it sold to cover the time spent in the transfer of knowledge and expertise.
The main problem is that model does not work so well nowadays. It needs considerable amounts of capital to be risked and in those days, there were fewer countries of low labour rate waiting to undercut you.
Furthermore, we often faced long delays prior to order due to extended negotiations over the pricing of the equipment and often, the order would come in after suppliers' price rises. Once the projects were under way, delays would also often happen at the client's end concerning ancillaries that were in their scope of supply, rather than ours. The knock-on effect would be noticeable in both the cashflow and profitability.
What our proposals were underplaying the unseen work to deliver:
Surveying – finding out what the client had, lacked and needed to add, to enable them to achieve their goals.
Troubleshooting existing processes to find out the issues that clients faced and dependable ways to address them.
The process plant design, ranging from equipment selection and where needed, design, our recommendation concerning infrastructure (storage tanks, mezzanine floor, etc.) to the process flow diagram.
Supporting our client through the project, particularly specifying what they needed to buy as part of their scope of supply.
Supporting our client on the product know-how and formulation side. A single line and figure in our proposal was not expressing the long work sometimes required to help the client find the right raw materials and to adjust the process to suit them.
Our future proposals will prioritise the above, explaining the value of what we have to offer. The equipment won't disappear from our proposals, though, particularly where their designs and engineering are unique to us and our prime contractors. However, they will be put in context of the whole project, rather than the impression that the project is primarily about the equipment on offer.
How will this benefit you?
You will have a better understanding of the project before it starts
You will have greater flexibility on where your equipment comes from
You will have better knowledge about where you are heading before you start your major equipment investment
You will have a better sense of control
We will be primarily there to guide you through the project, rather than being limited to the role of equipment supplier