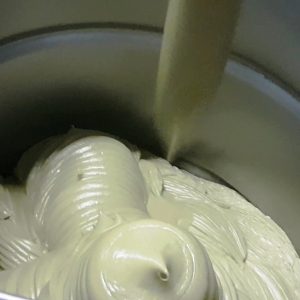 Sometimes it is necessary to change processes to improve productivity. However, we worry that the finished product may look different to the customer, even if the performance is the same or better. With careful planning, this does not have to be the case.
This concern affects not just small producers, but major multinationals as well. It is particularly acute in grease manufacture but affects other industries as well.
During a visit to a whisky distillery in Scotland, the guide told us an anecdote about a distillery who dropped their first still and dented it during installation. They couldn't afford to have the dent removed so they started manufacture with the dent still in place. When the still needed replacing, they were anxious that customers would notice a change in the taste of the whisky if the replacement had no dent. As a result, they insisted that the dent was faithfully replicated in the replacement and all subsequent stills.
We like to think we are more objective than that, but when greases of the same soap type and specification from different plants have differing colours and textures, it heightens our level of concern.
There are several ways to address this; the first and most important rule is to change only one parameter at a time. Otherwise, if there is a change to the finished product, we will not know which parameter is responsible for the change. Beyond this, other ways range from pilot trials to equipment hire.
If you have similar concerns and wish to discuss this further, please contact us.